Sunflower flower for July
Summer is in full swing. And so we're letting the queen of the summer flowers shine this month. With its optimistic appearance, the sunflower is the ideal candidate for some extra celebrations this month.
THE SUNFLOWER'S ORIGINS

The sunflower originates from North and South America. Native Americans ate the flower's seeds with beans, sweetcorn and squashes, and people and animals still enjoy sunflower seeds today. Did you know that the sunflower's official name is Helianthus? A combination of the Greek words 'helios' (sun) and 'anthos' (flower)
THE SUNFLOWER'S COLOURS AND SHAPES

We particularly know the sunflower as a yellow beauty, but there are also orange, brown, cream and dark red versions. There's also plenty of variety when it comes to shape: there are sunflowers with large or small flowers, with a single row of petals or with multiple rings of petals. Whichever you choose, sunflowers undoubtedly guarantees a healthy dose of summer mood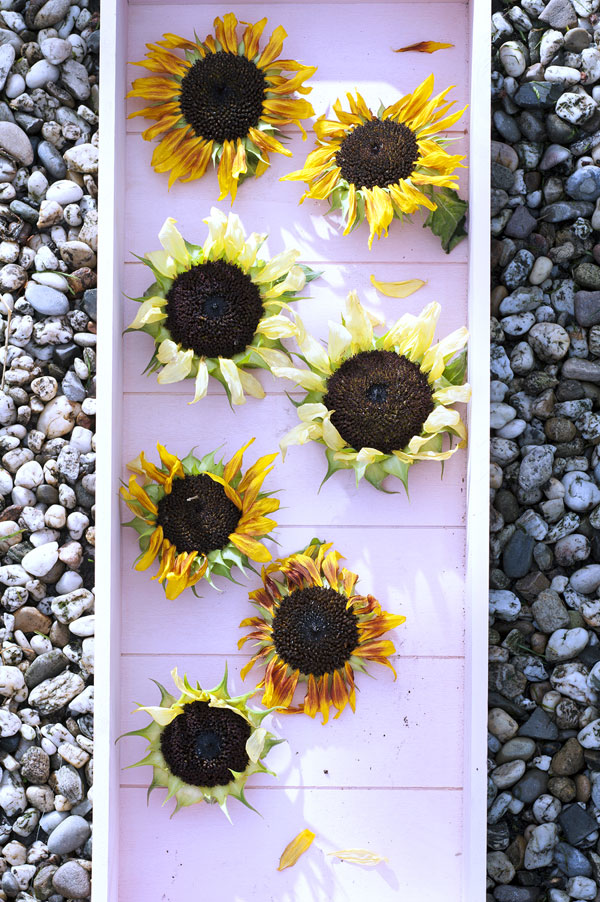 CARING FOR SUNFLOWERS

Trim the stems diagonally.

Remove surplus leaves from the stems.

Place the flowers in a clean vase – preferably glass – with tap water at room temperature.

Add some cut flower food.

Regularly top the vase up, because sunflowers are thirsty.

Place the vase in a cool spot away from the fruit bowl and not in full sun.

Allow for the weight of the sunflowers, so choose a sturdy vase.




BOUQUET RECIPE WITH SUNFLOWERS
The windows are open, you're wandering barefoot through the house and a happy tune echoes in your mind. It's a day to enjoy. Share your good mood with the rest of the household with a yellow bouquet. Obviously the starring role is set aside for the queen of summer flowers: the sunflower.
An example of arranging with Gloriosa, Sandersonia aurantiaca, Scabiosa columbaria, Calla lily and Rose.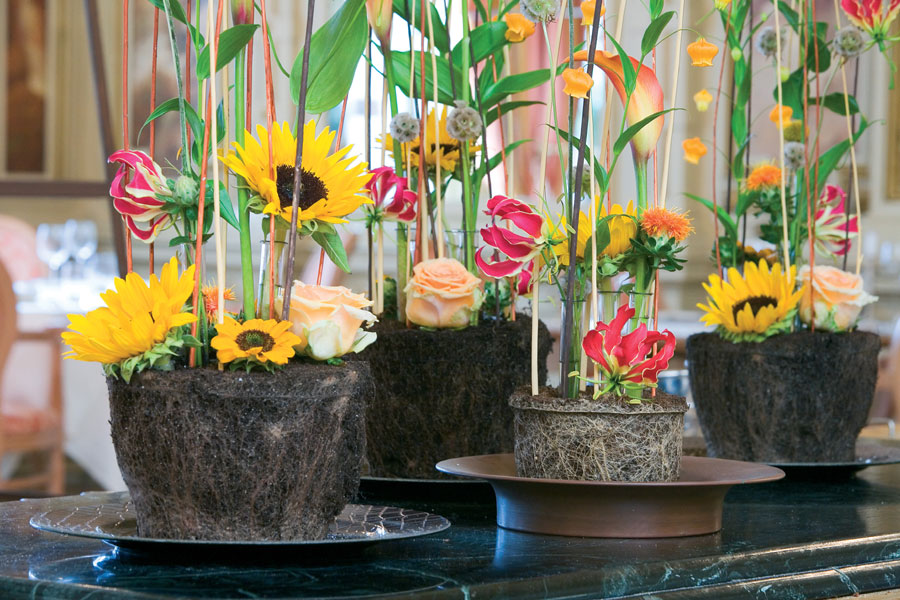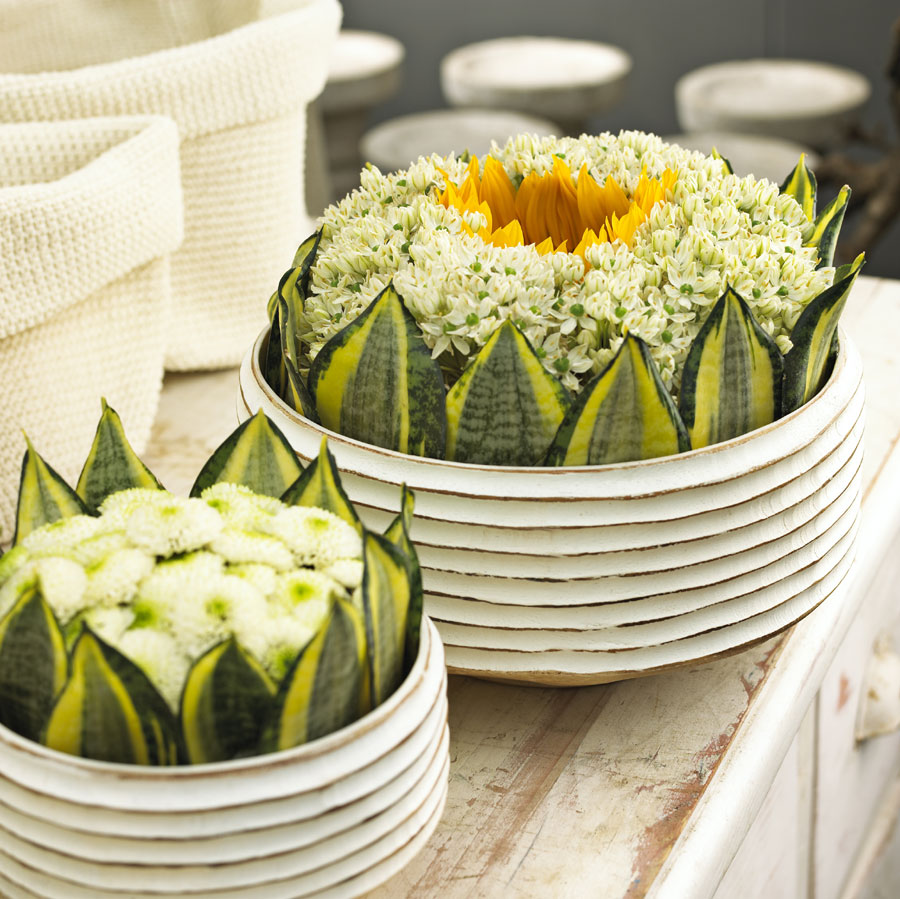 http://www.flowercouncil.co.uk/
SUNFLOWER SYMBOLISM

The sunflower often symbolises the sun and love. In Greek mythology the nymph Clytia fell head over heels in love with the sun god Apollo. Although Clytia was very beautiful, Apollo did not reciprocate her love. As a result Clytia died of a broken heart, was transformed into a sunflower and therefore constantly follows the sun in order to be able to see her sun god. So this cheerful flower comes with a very romantic but tragic love story.
INSPIRATION AND INFORMATION

Inspiring images of every flower in the Flower Agenda have been produced in line with the Horticulture Sector Trends 2017 (Groenbranche Trends 2017). These trends are a translation of what our consumers are interested in at the moment and are specifically aimed at the horticulture sector for use both indoors and outdoors