Spring Flowers in floral creations for March


Spring is imminent – the perfect opportunity to celebrate with not one, but three Spring flowers on the Flower Agenda: ranunculus, hyacinth and daffodil. Introduce your customers to Spring flowers!
THE ORIGIN OF RANUNCULUS, HYACINTH AND DAFFODIL

Ranunculus originally comes all the way from Central Asia. It travelled through many exotic places before arriving in Europe, where it was given its official name. The hyacinth arrived in Europe in around 1560 from Turkey, Syria and Lebanon. Daffodils grow wild in meadows, forests and rocky places in Western Europe.
COLOURS AND SHAPES OF RANUNCULUS, HYACINTH AND DAFFODIL

Ranunculus comes in white, yellow, orange, red, pink and purple. Hyacinths are waiting for you at the florist's in white, red, yellow, pink, purple, orange, green or multiple colours per flower. Obviously bright yellow is the most familiar colour for daffodils, but there are also beautiful combinations with white or salmon pink. And did you know that daffodils come in various variations? With leaves, without leaves, with large trumpets and small, strongly scented and unscented.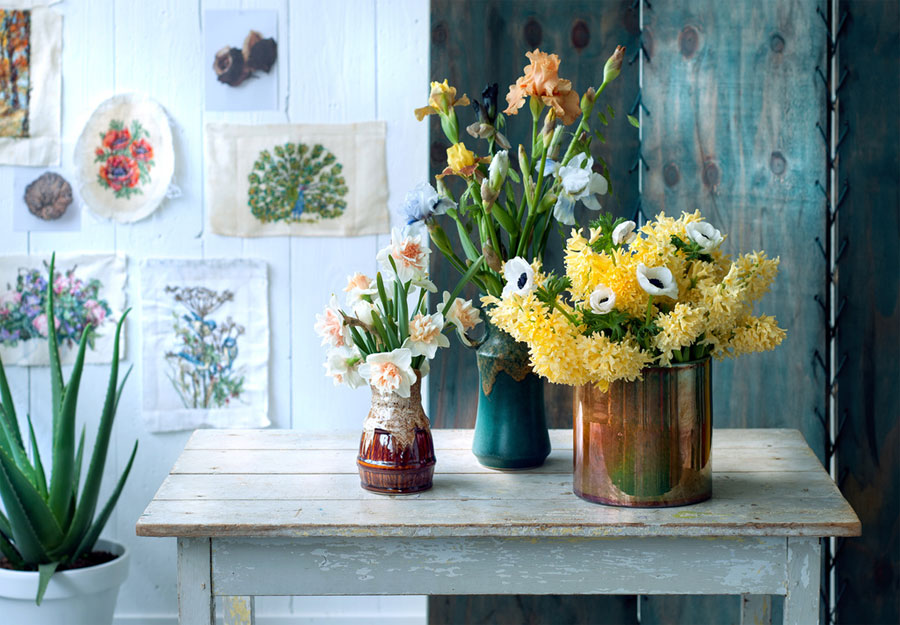 CARE

These care tips will enable consumers to enjoy their Spring flowers for even longer:
• Use a clean vase and fill it with fresh water.
• Add cut flower food to the water for a longer vase life.
• Trim the stems diagonally with a clean and sharp knife or secateurs.
• Place the flowers in a cool spot away from the fruit bowl and not in the sun.
• Replace the water once every three days so you can enjoy your bouquet for as long as possible. 
SYMBOLISM OF SPRING FLOWERS

The Spring flowers ranunculus, hyacinth and daffodil are bursting with symbolism, from pride and vanity through to charm and love. Plenty of options for giving someone a real surprise!

STEP BY STEP